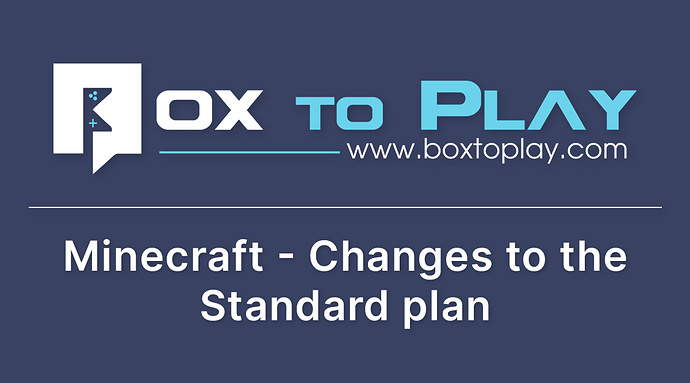 Hello everyone,
With the recent versions of Minecraft consuming more and more resources and in order to continue to offer you quality services, we have decided to increase the RAM of the Minecraft server Standard plan from 2 GB to 3 GB of RAM.
However, despite our efforts in recent months to offer you new features without additional cost, we had no other solution here than to increase the monthly price of the offer by 1 € from 2.99 € / month to 3.99 € / month.
We remain at your disposal by ticket or on discord for any information!
Best regards,
BoxToPlay team