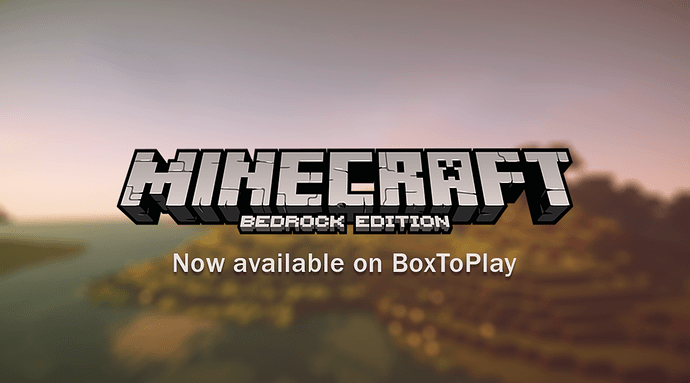 Hi everyone,
Minecraft Bedrock Edition (formerly called Pocket Edition) is now available on both offers (Standard and Titan) thanks to Nukkit! You can install it in a few clicks directly from the Modpack tab of your panel!
Nukkit allows you to play with your friends in cross-play on Android, iOS and Minecraft Windows 10 Edition*.
A lot of Nukkit plugins are available to enrich your gameplay!
*As consoles (Xbox/PlayStation/Switch) do not officially allow connection to private servers, we do not guarantee any potential techniques you may find to get around these limitations.
Have a good game.

BoxToPlay staff.