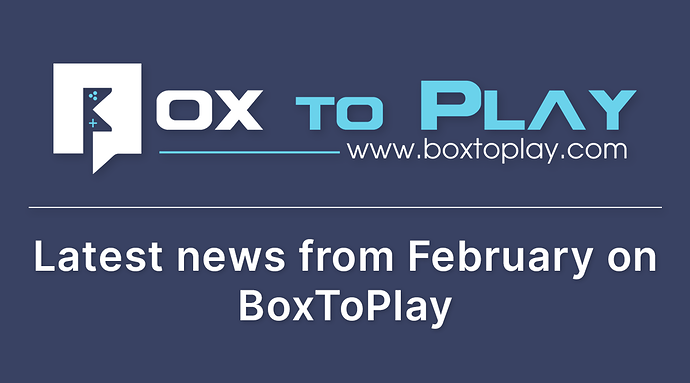 Hello everyone!
We start the year with many new features on BoxToPlay!
Infrastructure improvements & Aikar's flags
Since the beginning of the week, we've migrated several customers to more powerful machines equipped with Intel Xeon E5-1650v3 in order to guarantee optimal performance!
In addition, Titan servers now boot with Aikar's flags, Java startup settings specially optimized for Minecraft servers to limit latency and reduce in-game rollbacks!
New payment method : Stripe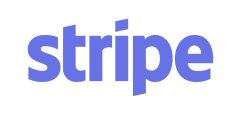 Besides PayPal, you can now rent your server and reload your tokens by credit card more efficiently with Stripe!
Free SSL certificates on custom domain names
Few months ago, we announced the arrival of SSL certificates for web hosting for web.boxtoplay.com addresses, today we add the possibility to create SSL certificates for your personalized domain names (.fr, .com, .net, …) at no extra cost directly from your panel!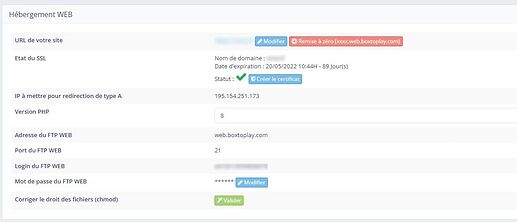 Ability to select the desired Java version
You can now select the desired Java version to start your server (8, 16 or 17) from your server configuration page, which can be useful for some plugins that require a specific Java version to work.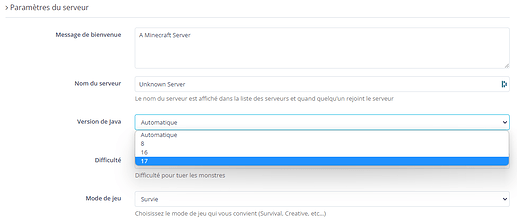 BoxToPlay mobile app update
BoxToPlay's mobile app available on the App Store and Google Play Store has been updated! It is now more reactive and has a visual widget to help you navigate the app more easily.
We remain at your disposal by ticket or on discord for any information!
Best regards,
BoxToPlay team